the happy, the friendly, the easy >>>>>ECO-APPs/1
In this post:
Remarks about eco-APPs
CO2 – APPs and websites,
APPs – transportation and moving around,
Biking APPs,
ECO-APPs to use with the Bikemap APP,
Ride-Hailing and Sharing APPs
…a list at the bottom of other posts about the UX of eco-ethical APPs
ECO-APPs/1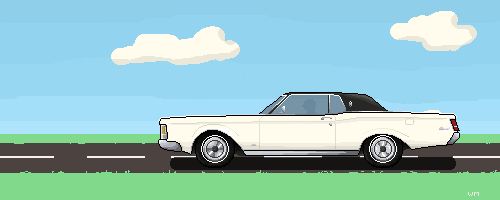 Wanted
APP Developers – to advance the easiest best friendly ECO-Ethical USER EXPERIENCE (yes, UX) for consumers.
APPs
Here are APPs that could help us consider a greener, healthier and more mindful lifestyle; all or any of these ideas might help you promote your business, product or service.
In the retail market place it is called "eco-Ethical Shopping". We need all the APPs, websites, etc., possible that focus on fast and easy consumer eco-actions.
ECO-APPs/1 – first in a series of posts about ECO-APPs
Some Remarks about eco-APPs
I have been surfing ECO-Ethical UX APPs. Here are some points I would like to make from what I have found and then let us discuss some of the APPs.
How Serious, How Fun
APPs that are "gamified" or include some kind of "challenge" may be useful in controlled populations, like people at work, but I think they can be confusing.
APPs that make some kind of general comparison, such as your carbon footprint compared to the average footprint in the country you live in, have some usefulness. Maybe make you feel good, are encouraging to continue…….
How wide an Audience
Many of the APPs that do not show up on "best" lists, are regional and may not be available world wide, but REGIONAL/LOCAL APPs are a very good idea to consider in many many cases.
For example, grocery shopping APPs for the most basic shopping issues, like "bar code". Bar Codes, especially for locally produced products, are usually relevant only to the country where they are found. There are international barcodes for the big brands that can get confusing. If you want to create an APP for shoppers in your country it is best to be focused on one country and set your APP to scan one set of bar codes for both the locally manufactured and the big brands. This is easier for your consumers/users.
Most of the famous Ride Hailing APPs are focused on single countries. Maybe they are set up to be world wide, but for the most part they have not reached the whole world. Many, for example, tell me they are not available in my country, Israel.
Every country, region, city….community, might be an audience to use a locally focused APP, that YOU develop.
Room for better ECO-Ethical USER EXPERIENCES (UX)
There must be 100s of eco-APPS out there. But, in the last few years only a small handful are reported as really useful – over and over again.
Most of the APPs listed, here-in, are FREE.
I believe that the simplest APPs are the best for a shopper to use in the chaotic atmosphere of "shopping".
APPs are Great for people who have not started this "trip to a slightly different kind of shopping" – which up until now considered only their own self-interests and needs. APPs that give a shopper choices so they can decide how much they can spend on ECO-Ethical products, give a shopper the ability to see where they are going and choose more ethical when they can.
But, I believe you should remember that the millions of people "new to using APPs" will find the simplest ones, the quickest way to begin getting involved.
Really, the ECO-Ethical UX is a wide, wide open market….Any way that we can find to make it easier for consumers to "vote their buys" will only bring us faster and closer to harmony on planet Earth! You may very well find a good idea for an APP that would help you market your product or service! One that you can develop.
.….and now the APPs
with my comments, mostly as a consumer………….
APPs to use while shopping in stores or at home online…..
Soli, the APP – trigger carbon offsets by the stores you buy from.
When you shop, Soli purchases carbon credits/offsets (which can be thought of as permits to pollute.) By retiring these carbon credits, Soli cancels some of the polluting power of large companies. Every dollar you spend at participating merchants removes two pounds of CO2 emissions. Find out more here.

With this APP you can start offsetting carbon when you shop – USA and International. I was able to load it here in Israel, and although there are no local businesses for me to go into (they are based in Boston, USA) they do show me online retail companies of many different kinds where I can shop and add up "pounds of CO2" and get 1-5 points of which 100 is a $1 cash back.
It is an interesting one. You purchase on the APP as the app will ask to connect to your credit card. They need this connection to transact the carbon offsets your purchases will trigger and the "cash backs" and "discounts", etc., that you will get. Convenient for the shopper.
---
The delivery of your purchase from Etsy.com has become CO2 neutral. As their CEO suggests, how can we all afford not to take this action?
Etsy has become the first global e-commerce company to completely offset 100% of carbon emissions from shipping. "While we are proud to be the first major online shopping destination to offset 100% of carbon emissions from shipping (assisted by 3Degrees), we certainly hope we are not the last. Considering these offsets will cost less than one penny per package for Etsy, we don't believe that cost should be a prohibitive factor for others to follow in our footsteps. For the benefit of future generations, how can we all afford not to take this action?" Josh Silverman, CEO Etsy.com
---

I would like to spend the rest of this post on ECO-Ethical UX APPs connected directly to transportation and moving around.
There is a growing number of Carpool APPs. (The ride-hailing APPs are below)
Carpool World offers their software to developers as well as people looking for their own carpooling needs. CarpoolWorld also provides free and premium carpool group services for individuals and organizations who wish to provide dedicated rideshare services. You can use their website from anywhere.
They have some interesting cumulative CO2 savings information on their site. I believe that it would help even more if they made note of how much CO2 each participant saved with each ride they take. The CO2 information could start generating word-of-mouth advertising.
CarpoolWorld has been the leader in scientific on-line carpooling and rideshare matching since 2000.
CarpoolWorld premium groups include the ground-breaking Transportation Emergency module, which allows administrators to prepare alternate transportation instructions in advance and issue mass notifications instantly in the event of any disruption to their organization's normal transportation network."
Theo Ruigrok, President EMcarpoolClub, Houston, TX
"Our service is used by more than 1000 persons and continues to grow. Our plan is to further promote EMcarpoolClub using carpoolworld as our vendor of choice. Carpoolworld provides a great, fit for purpose, private carpool group solution."

A great fit for organisations of 200 employees or more. We have been providing carpool matching solutions for over 20 years. http://employeerideshare.com

Some people are really desperate for transportation to get to work, or in remote areas that have no public transportation and/or no car. Teachers have reported that children riding to school in a carpool perform better at school if they ride in a carpool versus solo with a parent.
According to project drawdown, ridesharing helps reverse global warming what we like about that is anyone can do it and it is empowering.
We are eager to help anyone, worldwide, set up a carpooling program in their part of planet Earth.
Isabelle Boulard
CEO
CarpoolWorld
CarpoolWorld • always free • daily commutes and other trips • works everywhere on Earth
---
It depends how you want to carpool…. groups or just you……
WAZE on the road GPS, navigation help anywhere in the world……. Join other drivers in your area who share real-time traffic and road info, saving everyone time and gas money on their daily "commute".
Navigate to the cheapest station on your route, all powered by community-shared gas prices. By working together to report prices at the pump, Waze drivers can always save some gas money. (Will they add charging stations?)

and now there is WAZE for carpooling…..

Not a very friendly ECO-Ethical UX APP
I do not have a car and I found the WAZE carpool APP hard to use. WAZE sets the cost. It seems to deal only with rides from your home to your work. I am retired….I do not want to use it that way. Also, I find that you can only use it during the present calendar week. What's that? When you can not schedule a random ride, weeks ahead? Not helpful at all!!!! And they want you to put together a profile like a "singles site". There is more to life than just commuting and dating! Waze Carpool is available in the USA, Brazil and Israel. I tried to use it for a single trip…………

And navagational WAZE? Why can't this app, tell you what your carbon footprint is every time you set a destination? Maybe also tell you what other forms of transportation you can get to where you want to go. And maybe those ways that do not use gas at all.

---
Google Maps ?
Google Maps does so many things, but the closest it comes to helping people make CO2 decisions is helping a driver avoid a traffic jam.
I come back to the average consumer, who has to compare her/his budget to the options available…. can a carbon footprint be added to time/distance that Google now shows. If people knew, maybe they would chose the greener alternative. It is not always a matter of comfort.
EV charging stations
Yes, Google has started to locate EV charging stations, even in places that have almost no electric cars at this time. just type: "ev charging stations" and a city/place name in the search field and click search. Instantly you have them marked on your map, even for relatively small places like Ft. Wayne, IN, a suburb of Vienna, Austria, Dubrovnik, Croatia, or the 3 in Cape Town, SA. But for this, I found a much better APP**
---
I may be wrong, but I think I found the one closest to my ideal.

The closest to my ideal of ECO-Ethical UX APPs – but not there yet !!!!
HERE WeGo comes so, so close to what would help the most people to gradually lower their carbon footprint. A website and/or APP that very, very quickly helps me in this little town I live in, in Israel, find a path to where I need to go and gives me every transportation option available, a map, times, and distance – the only thing that is missing is the carbon cost – to decide how much CO2 to use to get where I want to go depending on how much time I have. If we see these figures more regularly, they will become more important to us.
HERE Technologies seem so advanced. I do not understand why they have not included carbon footprint information in their HERE WeGo APP.
Also HERE WeGo OFFLINE
HERE WeGo — NAVIGATION & GPS APP
Nokia's HERE WeGo app currently offers offline downloadable maps for more than 100 countries and public transit information for 1300 cities. HERE WeGo has really honed its experience for travelers without connectivity. Android users' reviews suggest its search feature works better and drivers appreciate that it shows more of an actual street – easier to take correct turns.
---
greenMeter was not a free APP. OK, it is not available anymore. It was more for car buffs, but did include emissions information… PUT some of this APP's CO2 information on the APP "HERE WeGo" and away we go!!!!!!!
---
Plug in America is an organization/website with a long history and a comprehensive platform for helping people who want to buy, get information, find parts, find a car or service with Plugstar (Connecting Electric Car Buyers to Qualified Electric Car Dealers), even find a place to "plug-in" from "**plugshare" , etc. all for EVs.
Plug In America is a non-profit, supporter-driven advocacy group. We are the voice of plug-in vehicle drivers across the USA. Plug In America helps consumers, policy-makers, auto manufacturers and others to understand the powerful benefits of driving electric. We provide practical, objective information to help consumers select the best plug-in vehicle for their lifestyles and needs.

EASY UX !
---
**PlugShare information is in 16 languages. EV charging stations world wide. Don't know if all of them are there, but a great many more than Google has on their maps. Where as Google shows 1 in Haifa, Israel, PlugShare shows 4.
The APP is full of helpful features; including ability to pay for a charge using the APP, planning trips, noting if your car is hybrid or EV, showing all the commercial stations and Homes that will share a charge and ability to add new plug-ins that you find. Very useful APP and the same on the website.
---

And Biking
Bikemap.net – the Whole world on your bike…. very comprehensive Here there is no need for CO2 information…I think? Bikemap's APP (with some charges) and website, include both On and Off line, Turn-by-Turn voice navigation, "watch" optimization, with a very large cycling community.
Founded in 2007 Bikemap was created by enthusiast cyclists with the goal of sharing bike tours with other cyclists. Bikemap has since helped create the world's largest collection of cycle routes. Today you can find cycle routes in nearly everywhere. Over the years Bikemap has evolved into an international platform with active users in more than 80 countries sharing their cycling experiences from all around the world.
How many ECO-APPs could make a trip with the bikemap APP even better?
Find water on the go – The refill APP
Carbon saved ~ Refilling reduces the carbon emissions from plastic production.
The Refill Org. in the UK, is really about Plastic, but carbon footprint is part of that. They have a bottle for your refills and an APP for finding places to refill it.



Can I start a Refill Scheme outside of the UK?
Currently refill is operational in the UK. We have plans to grow into other parts of the globe and encourage existing communities and organisations to support the mission of Refill in their area. Our International Coordinator is currently in discussion with a number of locations around the world to set up local Refill schemes. To start one outside of the UK, please get in touch with Gus on [email protected]
---
OR do not travel at-all, in order to meet with people
REALLY go "car-free"
To help people get used to using this method to meet, APPs, like GoToMeeting should make note of how much CO2 the participants have saved with every meeting they set-up and all the places involved. The CO2 information would turn into a good product promotion and could start generating word-of-mouth advertising.
GoToMeeting is a website and APP that lets you schedule and host meetings with people from a number of different locations and devices at any time. Since the platform allows everyone to work remotely and simply use technology to meet and discuss ideas, this can be a convenient or even necessary solution for businesses. It eliminates the need for everyone to travel to a central location for meetings. It cuts down both on transportation costs and the harmful emissions that go along with all that moving around.
---
ECO-APPs/1 – money
Or pay for what-ever without leaving your seat – more go "car-free"
There are already tons of money APPs to do this. Some are really helping people who have no cars. M-Pesa is freeing Africa from cars.
M-Pesa Your wallet just went digital! Send, receive money, pay bills and transact easily, safely and conveniently in Kenya, Tanzania, Afghanistan, South Africa, India, Romania, Albania, Mozambique, Lesotho, Egypt…………………
M-Pesa works similar to Venmo or PayPal — except you don't need a smartphone or a bank account.
By using the app you will have a good experience, be it sending money to love ones, accessing your bank account, paying for goods and services, families sending money home to Kenya from abroad. One study from the University of Edinburgh showed that rural households saw their income increase anywhere from 5% to 30% when they used M-Pesa.
The "M" stands for mobile; "Pesa" is the Swahili word for money. The system was originally designed for micro-finance loan payments. It is a joint venture between Safaricom and Vodafone, the mobile phone company. Because of the success in Kenya and Tanzania, Vodafone is spreading M-Pesa to India and Afghanistan, as well as other areas of Africa.
• Lipa Na M-Pesa allows people to pay their fares for the Matatu public transportation service with mobile devices instead of cash. It is competing with Google's Beba Pay, an electronic card used with several bus systems, and Kenya Bus Abira Card, a prepaid card for transportation fares.
*Venmo – It is a money public platform, like FaceBook, the amount of your payments is private, but anyone can see that you are paying someone something.

ECO-APPs/1 – rides

Ride-Hailing, public transportation or use someone else's car already on the road.
I beleive that ride-hailing APPs should find ways to list the carbon footprint/CO2 emissions of each form of transportation they list. Help us users decide how much of a footprint we can reduce when we move a round. Get it in our heads.
Just this last year…..
Lyft- Ride-hailing company became one of the first to offset its emissions last year. How will they show what each ride is saving.
Lyft is introducing a new "Nearby Transit" feature for app users in the Boston area/
Boston marks the sixth city to have this new feature from Lyft, which will allow users to survey the quickest routes to any given place. The app will now offer a "multimodal suite of transportation options," showing nearby MBTA transit routes and schedules inside the Lyft APP, and how far away the nearest public transit options are.
Resolution: Go green(er)
Collectively, small actions can affect real change. All Lyft rides are carbon neutral, so you can feel good about reducing your carbon footprint. Plus, if you opt for a Shared ride, it's even better for the environment — and your wallet.
Here at Lyft, we're committed to keeping things green(er) 365 days of the year..
Gett is Carbon Neutral in the UK. Not, Russia, not Israel or anywhere else. And do they make note of the carbon emissions?
All Gett UK rides are now carbon neutral. We offset 7,500 tonnes of CO2 a year across Gett and One Transport – Global Ground Transport


Uber- just added Public Transportation to its APP



Didi – the biggest ride-hailing company in China
??What is their CO2 policy??



Grab – https://www.grab.com/sg/ a transportation network company based in Singapore. In addition to transportation, the company offers food delivery services via mobile app; including GrabTaxi, GrabBike, GrabHitch, GrabFresh, GrabPay, GrabFood
It operates in the Southeast Asian countries of Singapore, Malaysia, Indonesia, Philippines, Vietnam, Thailand, Myanmar, and Cambodia.
Grab has revealed a new marketplace for buses that will roll-out in cities across Southeast Asia over the coming months and also Trip Planner that allows users in Greater Jakarta to plan journeys across multiple modes of transportation; including rail, bus, car, motorbike and ride-hailing.
Grab seems to take great care of all aspects of transportation and delivery for the populations it serves; safety, comfort, easy access. But where is it's policy regarding climate change/CO2 emissions. With all their services, they have dozens of places where they could note CO2 emissions per destination.
EV Rideshare and Car Service → Our Mission. Zero Emissions.
EV luxury and comfort
ecoRIDES is a chauffered Electric Vehicle (EV) car service. ecoRIDES provides transportation services, airport limousine, intercity travel, VIP and executive car service to individuals and groups. We operate in a business model that works best for the local jurisdictions; Private Transportation Company, Taxi company, Limousine company.
ecoRIDES App features booking and easy payment 24/7
ecoRIDES is expanding both nationally and internationally: including Los Angeles, Las Vegas, Seattle, New York, Austin, Atlanta, and Europe in 2019. Teams are ready on the ground in Los Angeles and Vancouver to open later this year.

Reduce Your Carbon Footprint
Please feel free to correct me, where I am mistaken……………………
ECO-APPs/1
This is a series of posts about promoting Eco-Ethical USER EXPERIENCE (UX) to ward off the "temperature ticking time-bomb". Can we make it easier for us all to master the art of "climate conscious buying"?
The Words
The Eco-Anxiety
Product Design Review – Form should still follow Function

The APPs – The different kinds
>Transportation APPs
>Clothing, etc. APPs
>Food APPs
>Carbon Footprint and more kinds of APPs
The Gases
Pulling in the Excess CO2